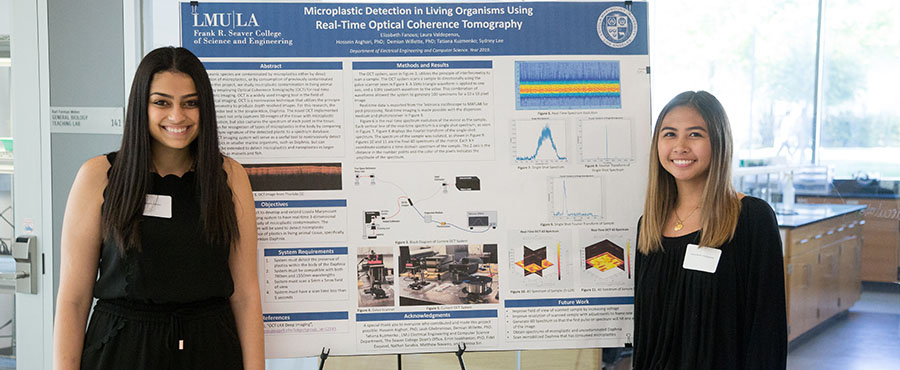 Discover research options for your MS in Electrical Engineering
Flexibility and custom-designed coursework are hallmarks of graduate programs at LMU's Seaver College of Science and Engineering. While not all students will select research options, those who do will be afforded the opportunity to study under the guidance of one or more esteemed LMU Electrical Engineering faculty members. Depending on the focus of the research, students may also work with faculty from other programs at LMU, including Civil Engineering, Mechanical Engineering, and Systems Engineering.
Current research areas of emphasis include the following:
These opportunities for research are part of our curriculum via ELEC 694 Graduate Capstone Project and/or Thesis.