Electrical and Computer Engineering
The Department of Electrical and Computer Engineering offers undergraduate and graduate degree programs, as well as several certificate programs in Electrical Engineering, Computer Engineering and Systems Engineering. With such a broad offering, we know you can tailor your Engineering education to fit your career goals.
Ranked No. 21 for best undergraduate engineering program by U.S. News & World Report (2023), the LMU engineering department provides students with valuable hands-on experience in all aspects of engineering development through a curriculum that asks students to seek solutions to some of the world's most challenging problems.
The department provides students with an education that balances theory and practice and, through dynamic programs with interdisciplinary opportunities, prepares students to meet the challenges of an ever-changing, complex world.
4+1 Degree Programs
Earn a combined B.S. and M.S.E. degree in just five years with LMU's accelerated degree program in Electrical Engineering or Systems Engineering. Students admitted into this program immediately enroll in a 1-year master's program after senior year.
Faculty
Our faculty are mentors who care about the whole-person education of our students. In addition to full-time academic professors, our faculty includes researchers who frequently publish and are actively practicing in the field.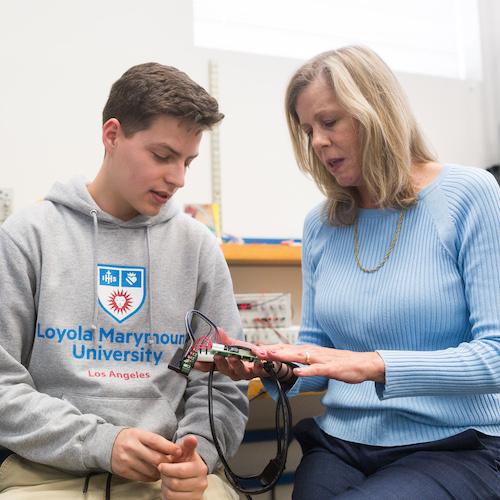 Research
Research in the department ranges from the study of electromagnetics to embedded systems and more. Students are encouraged to participate in faculty-mentored research to gain valuable hands-on experience and help further the research.
Student Success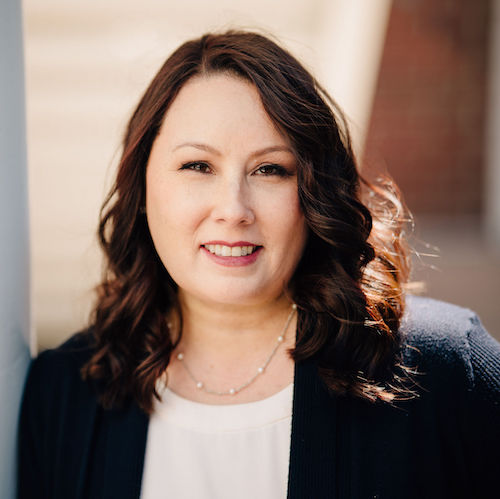 Loyola Marymount University alumna Carolyne Smigelski returned to her alma mater as part of her career transition to return to the aerospace industry. She originally graduated from LMU with a bachelor's degree in electrical engineering in 1997. With her B.S., she landed a job as an engineer at Northrop Grumman (then TRW), where she worked for three years. Following that, she was the CEO of the engineering firm her father founded. Today, she is a working mother who happens to be in her second year as a graduate student at LMU, completing a dual master's degree program in systems engineering and business administration.
Read About Carolyne
Start Your Journey
Apply Today
We are here for you every step of the way through your application to graduation. Still have questions? Try one of these helpful links:
Why LMU?
Loyola Marymount University's Frank R. Seaver College of Science and Engineering is committed to strong values with an emphasis on diversity and inclusion. We take pride in admitting students who go on to make a big impact in not just the sciences and engineering but the world at large.
Founded in 1911, the mission of LMU is the encouragement of learning, the education of the whole person, the service of faith and the promotion of justice both on campus and in the Los Angeles community.