Computer Engineering sits at the intersection of electrical engineering and computer science. Students studying computer engineering at LMU benefit from small class sizes, access to cutting-edge facilities and exciting areas of research. Students will work hands-on alongside distinguished faculty and have the chance to hone in on topic areas of their choice.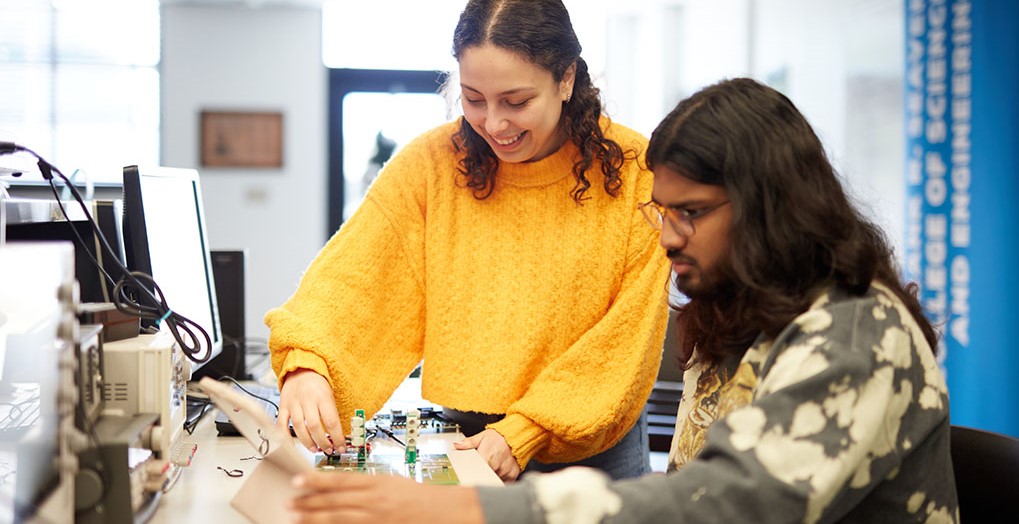 Explore Computer Engineering Courses
Computer engineering coursework combines a rigorous curriculum with ample hands-on opportunities to incorporate experiential learning and integrative thinking. It is designed to offer classroom and laboratory experiences that develop in-demand industry skills. Select individual courses below to learn more about specific topics available.
Electives Offered in Fall

Electives Offered in Spring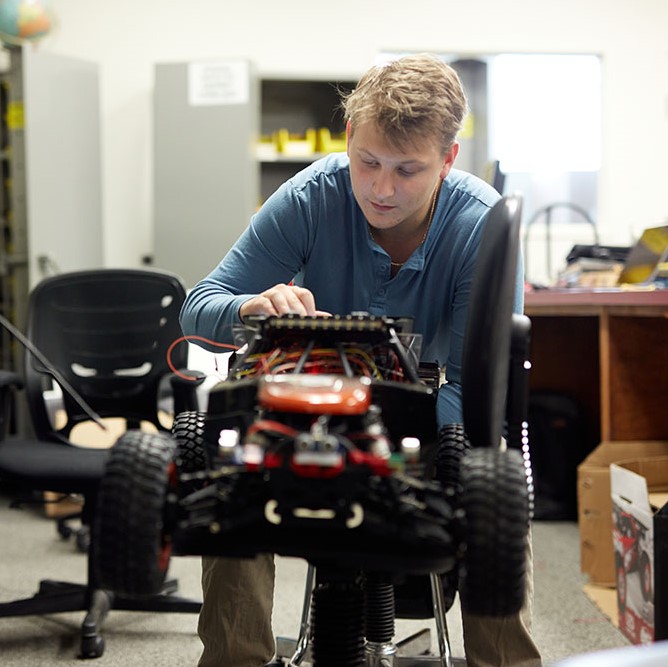 B.S.E. in Computer Engineering Curriculum
Computer engineering majors begin their academic experience at LMU with the university's common engineering core coursework, allowing them to explore different engineering disciplines before deciding on their field of study. Foundational math and science courses further set students up for success in advanced upper-division and senior project coursework.