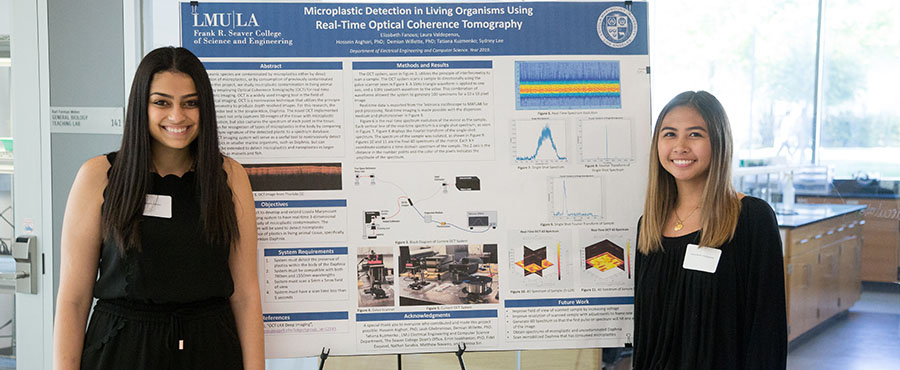 Discover Research Opportunities with the LMU Electrical and Computer Engineering Department
The ECE faculty are dynamic teacher-scholars working in both applied and theoretical areas of electrical engineering and computer engineering. The department provides an all-inclusive education that balances theory, practice, synthesis and discovery to help students meet the challenges of an ever-changing complex world through dynamic programs with interdisciplinary opportunities.
The ECE faculty and students work side-by-side on cutting-edge research in various areas of electrical engineering and computer engineering, including sensor networks and wearable technology, machine learning, optics, electromagnetics and wireless communications. Depending on the focus of the research, students may also work with faculty from other programs at LMU, including Civil Engineering, Mechanical Engineering and Systems Engineering.
Graduate students can select either a thesis option or a capstone option to gain valuable research experience. Undergraduate students can participate in faculty mentored research through a range of undergraduate research programs available at LMU. Both undergraduate and graduate students can also participate in research by joining faculty research teams or joining team-based club programs such as CubeSat.
Current faculty research areas of emphasis include the following: