Outcomes
The Outcomes of an LMU Education are Limitless
Career paths among engineering graduates are both diverse and inspiring. The skills and tools acquired in our classrooms and laboratories — combined with personalized career resources and a loyal alumni network — create boundless opportunities for professional growth. LMU engineering graduates enter the working world with a competitive advantage – an ability to demonstrate the value of their degree both professionally and financially. Lions are in high demand among employers throughout Los Angeles and beyond, and often pursue career trajectories that result in leadership positions at their company of choice.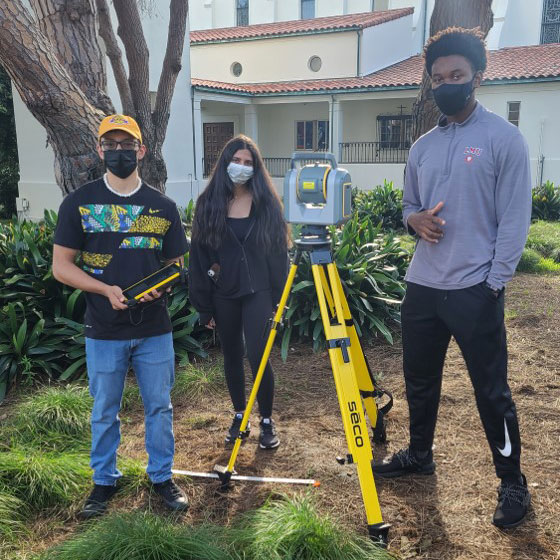 Civil Engineering
After graduation, civil engineers may find themselves headed straight into the field or on to graduate school. Civil engineers are master builders and will ultimately work on the infrastructure that holds our society intact, including designing roadways and bridges, creating systems to protect our environment, and so much more.
Electrical Engineering
While many graduates enter the workforce immediately, others go on to graduate studies or professional schools in medicine, law and business. Graduates work for a variety of companies — from large aerospace corporations to small electronics manufacturing firms, public utilities to entertainment firms, and software development and consulting firms to small tech startups.
Mechanical Engineering
Students may find themselves working in a variety of fields after graduation, from aerospace and the automotive industry, to biomedical and robotics. Some students also choose to head to graduate school to dive even deeper or explore another area of engineering.
Recent alumni from LMU's highly-ranked undergraduate engineering programs have gone on to successful careers in the public and private sectors as well as rigorous graduate work at esteemed institutions around the country. Highlighted below is a sample of some of the companies and instutions where our graduates go on to work and study.
Where Graduates Continue Their Studies
California State Polytechnic University, Pomona
Columbia University
Georgia Institute of Technology
Loyola Marymount University
New York University
Purdue University
University of California, San Diego
University of Notre Dame
Rice University
Where Graduates Work
Aerospace Corporation
Arup
Bernards
Flatiron Construction
GE
Intel Corporation
Lockheed Martin
Los Angeles Department of Water and Power
Medtronic
Northrop Grumman
OmniPathology Laboratory
Raytheon Technologies
View additional outcome details for recent LMU Frank R. Seaver College of Science and Engineering graduates at outcomes.lmu.edu.
Industry Connections That Count
Each year, engineering students have the opportunity to join LMU Career and Professional Development along with esteemed alumni from the LMU Frank R. Seaver College of Science and Engineering to learn about the many ways they can forge a career with a Seaver degree. Seaver Connect is an opportunity for current students to hear from and connect with alumni in their fields of interest, explore potential career pathways, and expand their network. The event includes intimate, industry networking sessions that help students explore a variety of career focus areas and opportunities to break into professional fields.
Past alumni participants have joined from notable companies including:
Northrop Grumman
UCLA Health Information Technology
Raytheon
Mattel
LA County of Public Works
Kaiser Permanente
Caltrans
3M
Virtual Networking. Real-World Opportunities.
The Biz+STEM: Virtual Career Fair is designed to offer LMU students and alumni a chance to explore job and internship opportunities, and meet with potential employers. This is students' first opportunity to make a great impression with employers.
Meet the Pride
At LMU we take pride in our Pride. As we like to put it… "Once a Lion, Always a Lion." That means our global network of alumni – over 98,000+ members strong – stands ready to help new graduates launch their careers. The Pride also includes an online mentoring platform, connecting LMU students and alumni through interest groups and allowing Lions to search for alumni by company, region, major, campus involvement, and more to build professional and purposeful connections.
Watch The Pride's Nicholas Breceda '18, a mechanical engineering graduate who is making an impact as an engineer at Northrop Grumman.
Meet the Pride - Nicolas Breceda '18
Meet #ThePride, LMU's network of leaders, makers and doers. Nicolas Breceda '18 is making an impact as a well-rounded engineer at Northrop Grumman.
Engineering Alumni Spotlights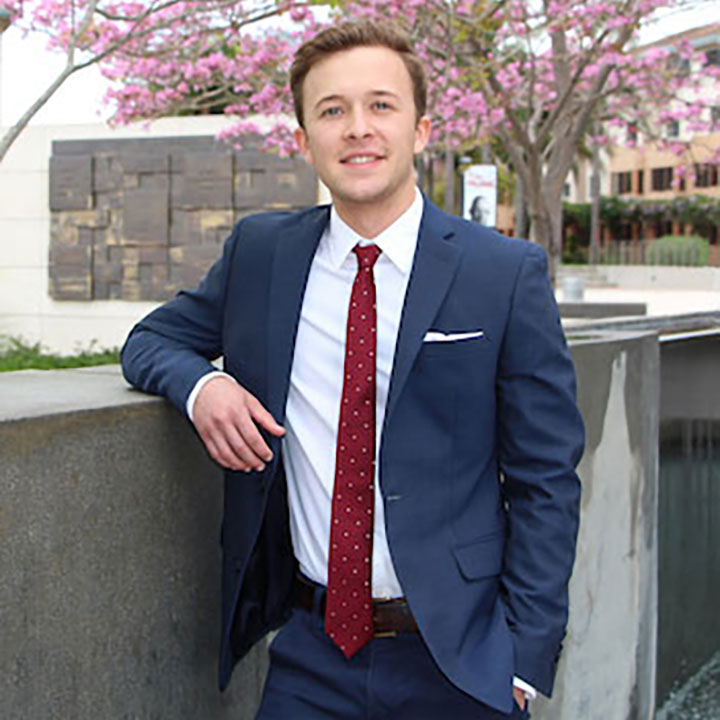 Donner Shoeffler, '19
Donner Schoeffler, who headed to the California Institute of Technology after graduation to begin his post-doctoral studies in aeronautics, was named LMU's 2019 Program Scholar for Mechanical Engineering.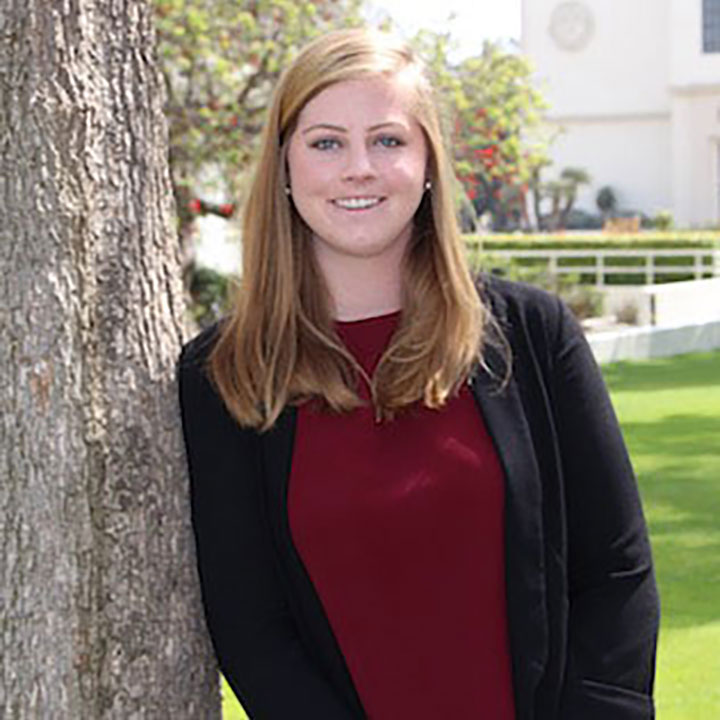 Carrie Deline, '18
From intern to full-time aerospace engineer. Find out how Carrie Deline joined the team at Raytheon following an impactful four years at LMU.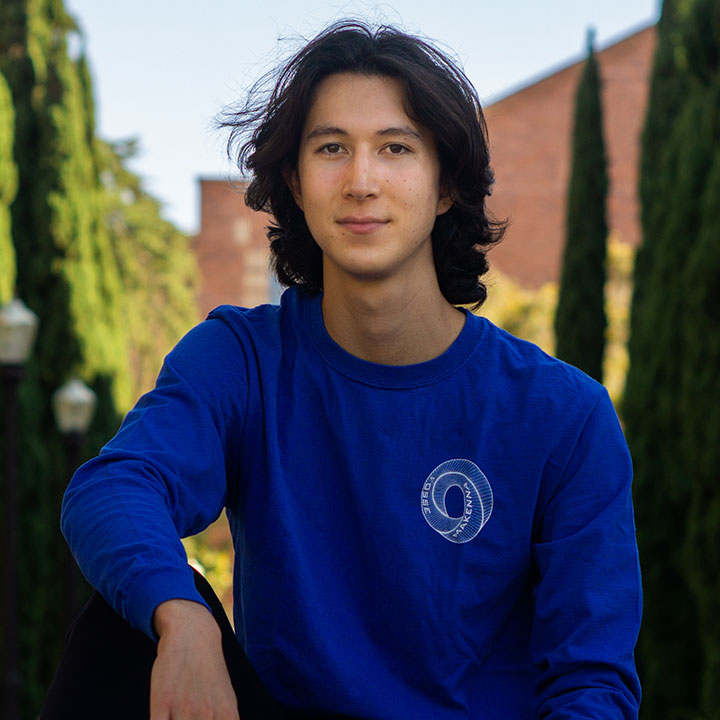 Fosse Lin-Bianco, '21
Learn how one recent electrical engineering grad fused his passions for math, science and performance art into an astonishing new career trajectory.
Imagine Where LMU Might Take You