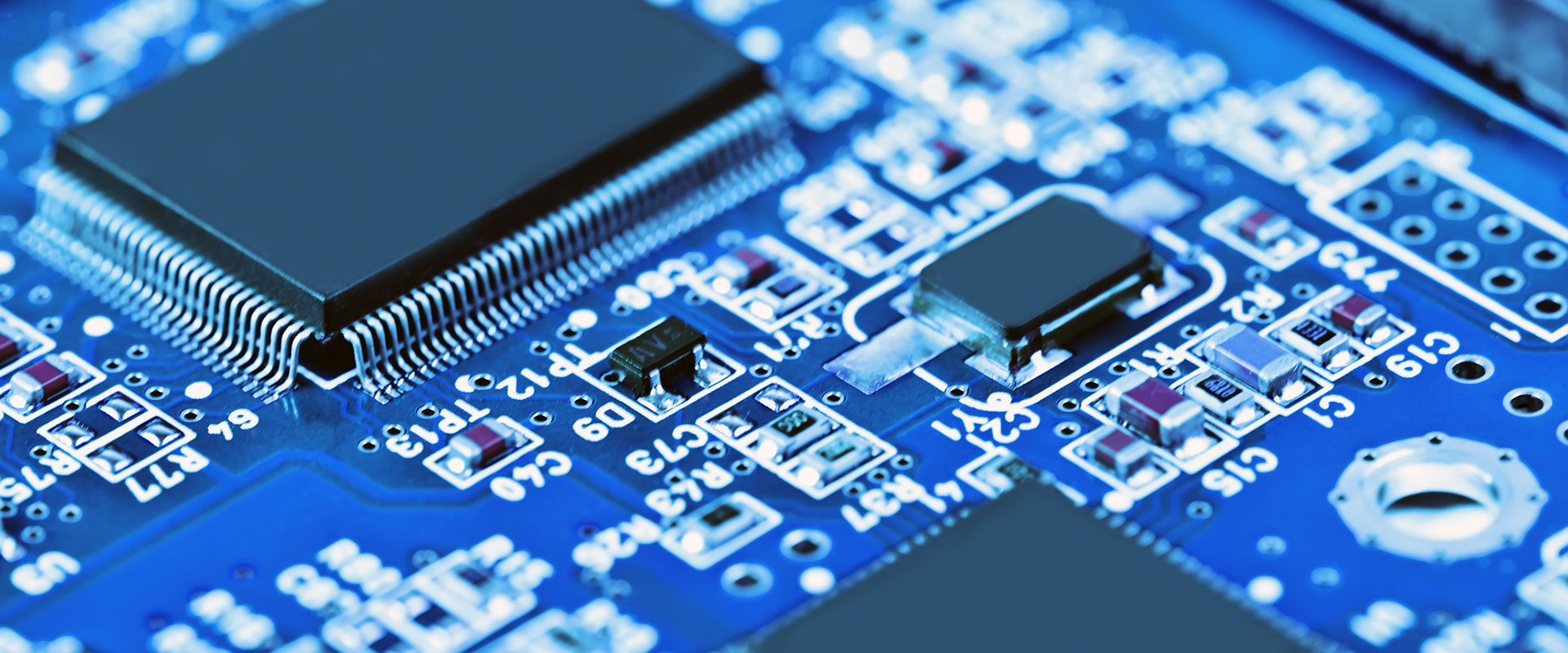 Master of Science in Engineering in Electrical Engineering
Loyola Marymount University offers a distinct, multidisciplinary approach to Electrical Engineering in the innovative tech-hub of Silicon Beach and the aerospace/defense sector in Southern California. The program offers industry-focused technical development that is interdisciplinary while being flexible enough for recent graduates or working professionals to achieve their goals of earning an M.S.E.
Attend an Information Session
The M.S.E. in Electrical Engineering at LMU encourages students to work on cutting-edge research in various areas of electrical engineering, with many real-world applications across several industries, covering topics like:
wearable technology

deep learning and machine learning

optical communications

autonomous drone systems

wireless communications

electronic circuit design
telecommunications and networks
digital and computer engineering
motion capture systems for human performance
Labs and Research
CubeSat Lab
The CubeSat Lab involves students from different programs who collaborate to design, implement, test, and integrate the different subsystems required to demonstrate altitude control via a retractable solar sail using a variety of specified hardware and software.
Photonics Lab
Ultrafast detection, a technique that uses light to detect extremely fast phenomena, is the main research interest at the Photonics Lab. This technology has applications in medicine, telecommunications and aerospace/defense.
Intemnets Lab
The Intelligent & Embedded Networked Systems Lab is where students work with intelligent and adaptable wireless networked systems that are aware of the users' activities and their environments with the goal of making them adapt to these variations.

Why LMU?
Courses taught by full-time LMU faculty or part-time faculty actively working in the industry

Strategic location in close proximity to the aerospace/defense industry and Silicon Beach

Small class sizes offer valuable faculty mentorships for professional growth and career advancement

Special-study courses tailored to student needs and interests

Laboratory components for both hardware and software development included in coursework

Covers a broad range of areas in the field ideal for full-time students looking to advance their education and industry professionals ready to move into leadership and administration positions
A people-first curriculum designed with the help of national experts

Follows LMU's mission to encourage learning, educate the whole person, the service of faith and the promotion of justice

Total students: 10,165 — Graduate students: 1,734

Seaver College graduate students: 185

Average Graduate Class Size: 13

Full-time vs Part-time enrollment: 24.3% vs 75.6 %

Male to female ratio: 60.54 % to 39.46 %
Student Testimonial
"LMU provided me with plenty of hands-on research opportunities with knowledgable faculty. In my research activities, I learned how to convey ideas effectively and how to collaborate with peers. The MSEE program gave me confidence and helped me to break into the industry and grow in my current position."
Liyang Hao M.S.E. '15
Data Scientist at eBay
Graduate Success
Recent graduates of the M.S.E. in Electrical Engineering program have gone on to work at top jobs for companies like:
Raytheon
Boeing
Aerospace Corporation
HRL Laboratories
AT&T
Praedicat
LA Drones
And more!
Thesis students have presented their work at conferences of the Institute of Electrical and Electronics Engineers, and graduates have also published final results of their thesis in peer-reviewed journals.
How To Apply
Fast Track Options
Eager To Enter The Workforce? Check out LMU's fast-track degree options, where you can earn your graduate degree quickly and start making strides in your field.
LMU 4+1 (For Current Students)