At its core, mechanical engineering is about making the world a better place – through the development of solutions that have a physical impact on peoples' lives. The mechanical engineering program at LMU provides students the chance to discover the areas of mechanical engineering that fascinate them most. Engineering lecture and laboratory courses are integrated throughout the curriculum and culminate in a year-long capstone design project.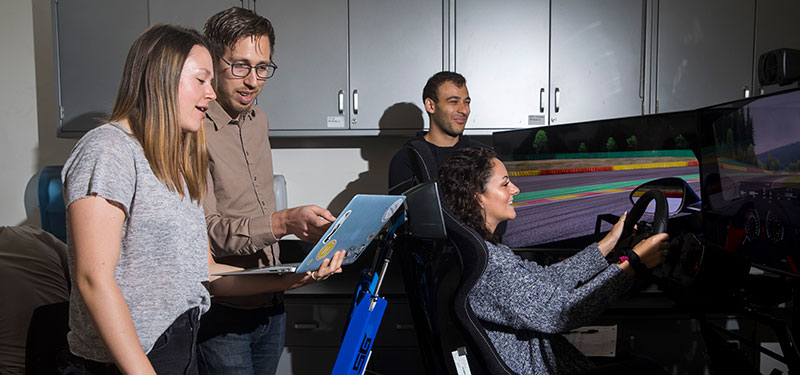 Mechanical Engineering Courses
Mechanical engineering coursework is grounded in physical sciences and math, and includes an emphasis on design that is integrated throughout the four-year plan. Select individual course titles below to learn more about the topics available.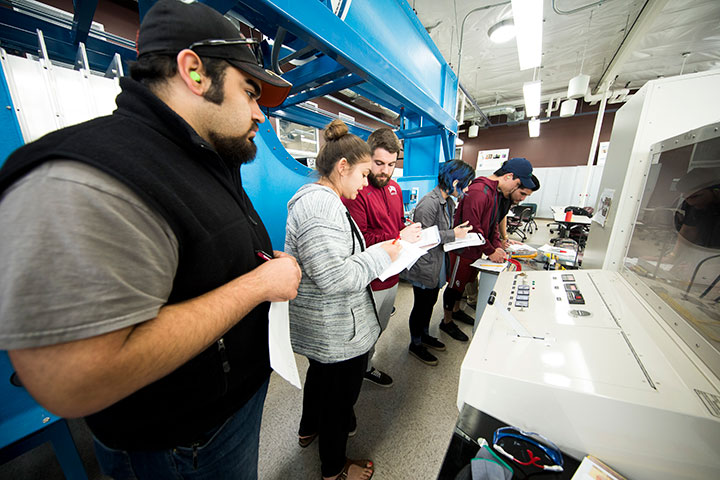 B.S.E. in Mechanical Engineering Curriculum
LMU's mechanical engineering curriculum is designed to prepare students for graduate school as well as for immediate employment in industry. It is flexible and culminates in a comprehensive capstone design project.
An Emphasis on Design
Engineering design is a critical component of mechanical engineering, and LMU's program purposefully integrates design starting in the first year. Students will dive into a year-long practicum during their senior year that further explores engineering design, giving them the opportunity to think creatively about real-world solutions and employ design methodology. The practicum is concluded with a capstone design project during students' last semester.
Explore Senior Design Projects
Engineering design is woven into the entire B.S.E. curriculum for mechanical engineering students. It culminates in a year-long practicum experience that is capped off by a senior design project.
Explore senior design projects from recent mechanical engineering graduates.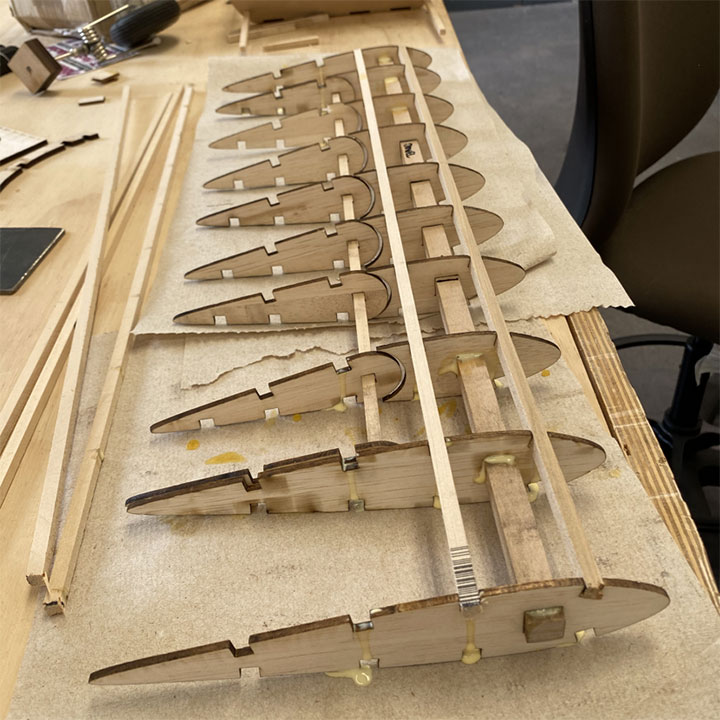 Ready for Take-Off
Dario Gutierrez, Brian Jahn, Sarah Lanzner and Tom Powers designed an aircraft that could carry payloads, as part of the Society of Engineering's Aero Design competition.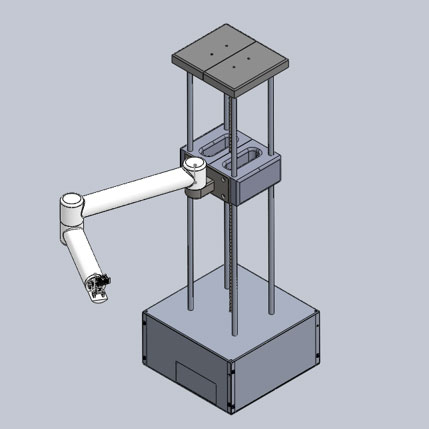 Making Advances in Biomedicine
Spencer Chan, Harrison Roskopp and Gavin Leachman developed an automated, hands-free vein finder to help medical providers better assess the healing of patients post-surgery.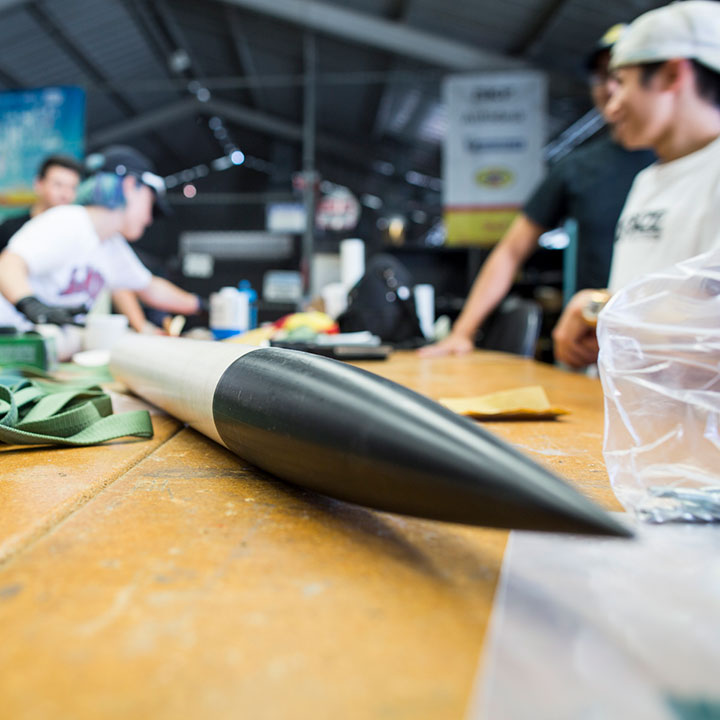 Designing a Full-Scale Rocket Engine
Christopher Ferrari, Shonnu Thaong, Brian Avchen, Matthew Soriano, John Manganiello, Spencer Hollister, CJ Fernandeez and Sabrina Colet-Ruiz continued LoyolaMARS' work to create a liquid rocket engine.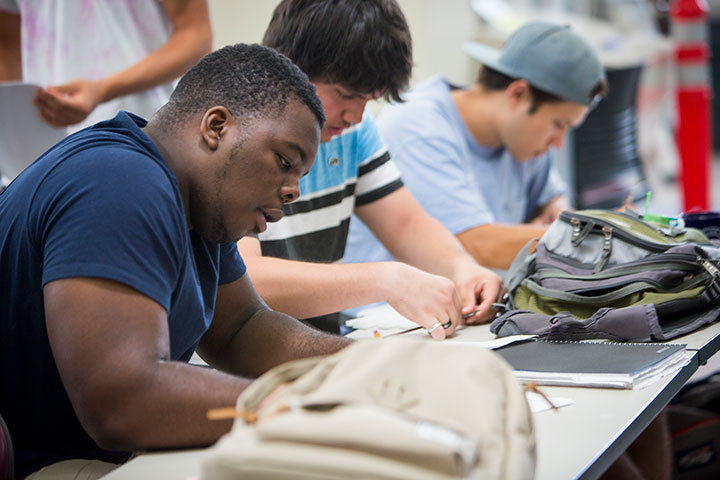 Mechanical Engineering Undergraduate Accreditation
LMU's undergraduate mechanical engineering program is accredited by the nonprofit agency ABET. Accreditation provides the assurance that our program meets the quality standards of the mechanical engineering profession – meaning LMU graduates are setup for success the moment they receive their degree.