Master of Science in Mechanical Engineering
Loyola Marymount University offers a unique, multidisciplinary approach to Mechanical Engineering in the innovative tech-hub of Silicon Beach and the aerospace/defense industry in Southern California. The program offers industry-focused professional development that is interdisciplinary in focus while being flexible enough for recent grads or working professionals to achieve their goals of earning an M.S.E.
Attend an Information Session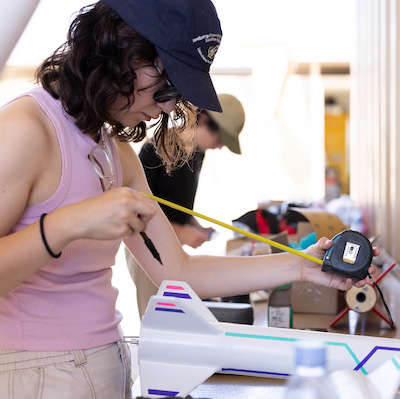 The master's in Mechanical Engineering at Loyola Marymount University is designed for both full-time students and industry professionals currently working in the field. Our rigorous program puts new engineers on the path to success and changes career trajectories for engineering professionals on the topics of:
Rapid prototyping

3D printing

Design of assistive technology devices

Robotics for neurorehabilitation and human factors engineering

Design, develop, and assess mechanical and electromechanical devices that enhance human motor function
Mechanical Engineering Faculty Hones Expertise in Rapid Prototyping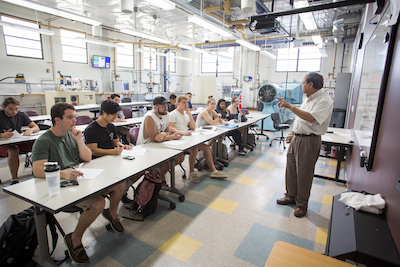 Mechanical Engineering Faculty Hones Expertise in Rapid Prototyping
As a pioneering leader in Rapid Prototyping, professor Rafiq Noorani has published two textbooks on the subject, as well as being awarded six National Science Foundation grants and several industrial grants to establish a state-of-the-art rapid prototyping lab for LMU.
Read More

Why LMU?
Courses taught by full-time LMU faculty or part-time faculty actively working in the industry

Strategic location in close proximity to the aerospace/defense industry and Silicon Beach

Small class sizes offer valuable faculty mentorships for professional growth and career advancement

Special-study courses tailored to student needs and interests

Laboratory components for both hardware and software development included in coursework

Covers a broad range of areas in the field ideal for full-time students looking to advance their education and industry professionals ready to move into leadership and administration positions
A people-first curriculum designed with the help of national experts

Follows LMU's mission to encourage learning, educate the whole person, the service of faith and the promotion of justice

Total students: 10,165 — Graduate students: 1,734

Seaver College graduate students: 185

Average graduate class size: 13

Full-time vs part-time graduate enrollment: 24% vs 75%

Male to female ratio in graduate programs: 61% to 39%
Alumni Testimonial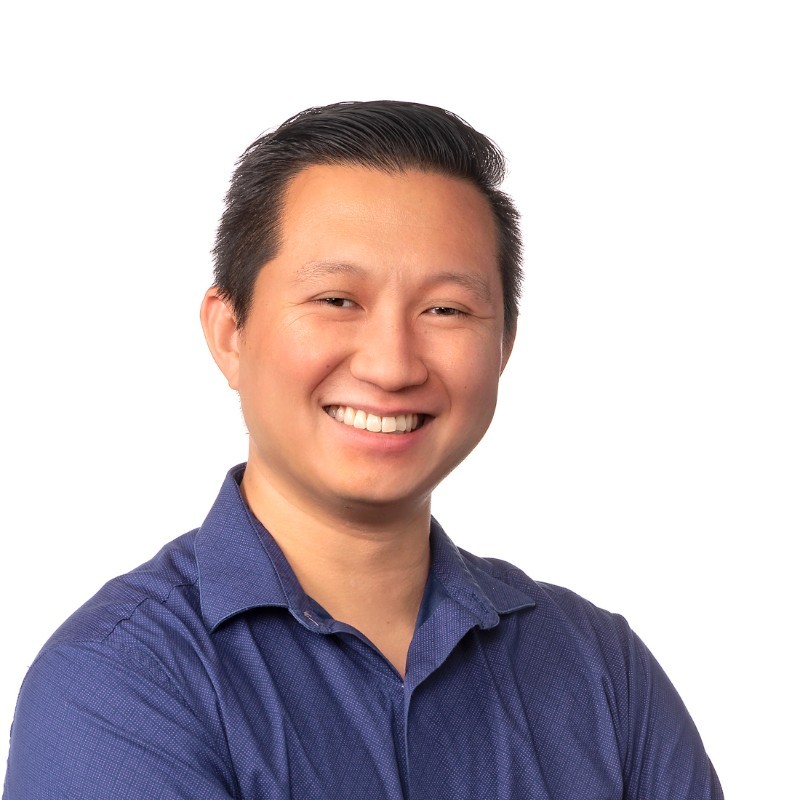 Joel Miyamoto returned to LMU after earning his undergraduate degree in mechanical engineering, to continue exploring his passion in the field. Taking evening courses while continuing to work full time, Miyamoto said he appreciates that the program has a healthy balance of research-focused, full-time students and working professionals like himself as it creates a rich diversity of experience and perspectives in each classroom. "The classes are super small so it's easy to ask questions, to feel comfortable as you're learning," said Miyamoto.
Read More Testimonials
How To Apply
Admission Requirements
A completed Online Application and $50 Nonrefundable Application Fee

Official Transcripts (one copy) of all colleges and universities attended

Two letters of recommendation, one of which attests to the applicant's previous academic performance and ability to succeed in the program. The other letter can be a professional reference. Both references may attest to the applicant's professional performance and ability to succeed in the graduate program

A personal statement (1-2 pages) that explains how the Mechanical Engineering Master's Program fits into your career development
Start Your Application
Fast Track Options