Student Resources
Get Involved with Engineering Student Organizations
Explore engineering specialties, meet faculty, researchers and industry professionals, get hands-on experience with ongoing engineering projects, and get to know engineering students just like you.
In addition to rigorous program coursework and in-depth research in their field of interest, students at LMU enjoy a number of academic and professional student organizations on campus dedicated to their engineering interests:
American Society of Civil Engineers (ASCE)
American Society of Mechanical Engineers (ASME)
Engineers for Humanity
Engineers Without Borders (EWB)
Institute of Electrical and Electronic Engineers (IEEE)
Loyola Marymount Aerospace Research Society (LoyolaMARS)
National Society of Black Engineers (NBSE)
Robotics Club
Society of Automotive Engineers (SAE)
Society of Hispanic Professional Engineers (SHPE)
Society of Women Engineers (SWE)
Tau Beta Pi: Engineering Honor Society
For a complete list of all 200+ recognized student clubs on campus, visit the office of Student Leadership and Development's LEO Platform.
Immerse Yourself in an Engineering Living Learning Community
First-Year engineering students are invited to apply to live in our Program for an Engineering Education Community (PEEC). Living in a community among like-minded peers fosters a positive and supportive environment that helps students grow together as they experience the challenging and integrated coursework designed specifically for them. Tasked with building community among residents are two resident advisors (RAs) who are also engineering students.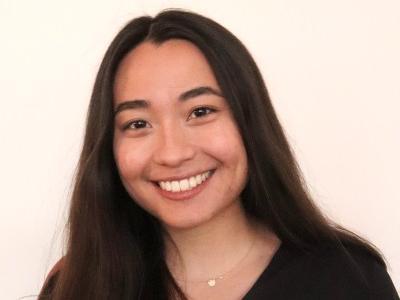 Emma Lee, '22, Electrical Engineering
"PEEC gave me access to an incredible network of faculty and students to support me in all aspects during my first year and beyond."
Go Global with LMU Engineering in Bonn, Germany
Students entering their third semester as engineering majors at LMU are eligible to join Seaver's signature study abroad program in Bonn, Germany.
LMU Engineering in Bonn allows students to progress in their major and core curriculum courses in a country that is synonymous with engineering achievement. Through class and program excursions and special presentations, students will gain exposure to important technological work being carried out in Germany and the European Union while also experiencing and learning about German lifestyle and culture.
In particular, the program offers the opportunity to witness firsthand the commitment by German engineers to social and environmental responsibility by seeking solutions to problems such as a rapidly growing population, demographic and climate changes, declining resources, globalization, urbanization, and a growing concern for the environment. Students will also gain an understanding of the significant contributions that Germany and other European countries have made in engineering throughout history.
Engineering students can also take part in specialized Seaver programs in Ireland, South Korea, Wales and more. Visit LMU's Study Abroad Office for a complete list of programs.
Academic Advising
All students are assigned a full-time faculty member as their academic advisor. As a part of the registration process, students must consult their advisors in preparation of their academic programs and prior to registering for classes.
The Center for Student Success supports Seaver College undergraduate students throughout their academic career at LMU. The Center provides a wide range of services and special activities such as workshops and events designed to enhance students' academic, professional and personal development. The Center also serves as a central location to access important information.
Career and Professional Development
Engineering students are able to take advantage of career coaching, internship help, resume building, and employment services through LMU's Career and Professional Development office. With an assistant director focused specifically on computer science and technology, energy and environment, engineering, and science and lab research, students are assured industry-relevant career connections, internship assistance, networking opportunities and more.
Learn More About Engineering Program Outcomes
Graduate Student Resources
In addition to the student organization, academic advising and career and professional development resources listed above, LMU's Graduate Division has compiled these Resources for Graduate Students.
Join the Pride
An LMU education affords students connections in the classroom, but it also provides an immense network of Lions working around the globe. These alumni – whose experience spans the public and private sectors in every engineering role imaginable – stand ready to mentor current Lions and prepare them for success beyond the bluff.
Find mentors based on shared membership in affinity groups, fraternities and sororities, club sports, service organizations and more. You may also search by specific industry or region.
Current LMU students can Join the Pride today.
When prompted to select a login method, choose the red button labeled LMU STUDENTS AND STAFF
Sign in using your LMU username and password
Questions should be directed to thepride@lmu.edu.