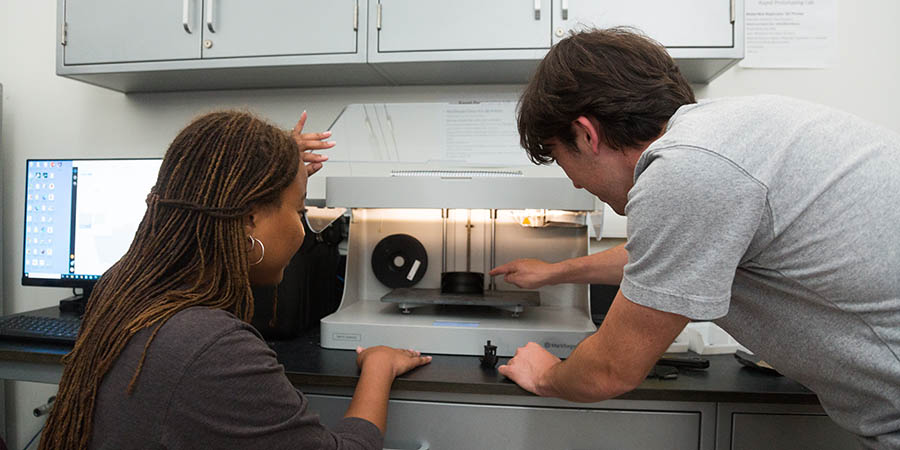 Loyola Marymount University offers advanced educational opportunities for mechanical engineering professionals looking to deepen their knowledge in key industry concepts and practices. Certificate programs can be completed in three consecutive semesters, or in one year. Upon completion of any certificate program, students may also submit an application to earn a master's in Mehanical Engineering. Completed courses from the certificate program will be applied to the degree requirements.
Additive Manufacturing Certificate
This specialization is for engineers seeking to advance their careers by providing a modernized and flexible program in one of the most important upcoming technologies to affect the industry. In this program, students learn the principles and applications of additive manufacturing in industrial and medical fields: how additive manufacturing works and how to design and prototype parts or assemblies using different prototyping technologies. Upon successfully completing the program, students understand the special guidelines for additive manufacturing and post-processing of metals and are able to design and manufacture a real-world metal part.
Students may choose any three courses below to earn their certificate:
MECH 598/698 Additive Manufacturing
MECH 610 Metallurgic and Materials Engineering
MECH 637 Rapid Prototyping
MECH 639 Design for Additive Manufacturing
Download a PDF about the Additive Manufacturing Certificate