Seaver Spotlight with Dwayne Wilson '80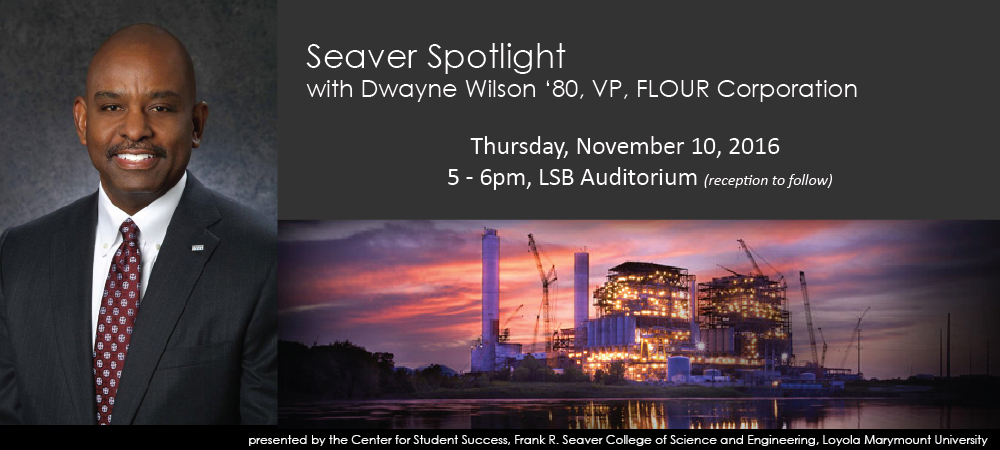 Dwayne Wilson, who earned a degree in civil engineering from Loyola Marymount University, recently retired as Senior Vice President from Fluor Corporation—a global engineering and construction company that employs more than 60,000 workers across 100 countries. He is an interdisciplinary professional who has navigated the market sectors of energy, chemicals, life sciences, health care, mining, environmental management, government and more during his 35-plus-year career at Fluor.
During this talk on Thursday, Nov. 10, 2016 to faculty, staff, students, alumni and community members, Wilson shared life tips that helped propel him from an entry level employee to a senior executive with global profit and loss responsibility, as well as a board member of a not-for-profit health care company and publicly traded (NYSE) companies.
This talk was delivered as a part of the Seaver Spotlight Series, organized by Seaver College's Center for Student Success. A notable alumni is invited back to campus to speak with current students about their life journey.