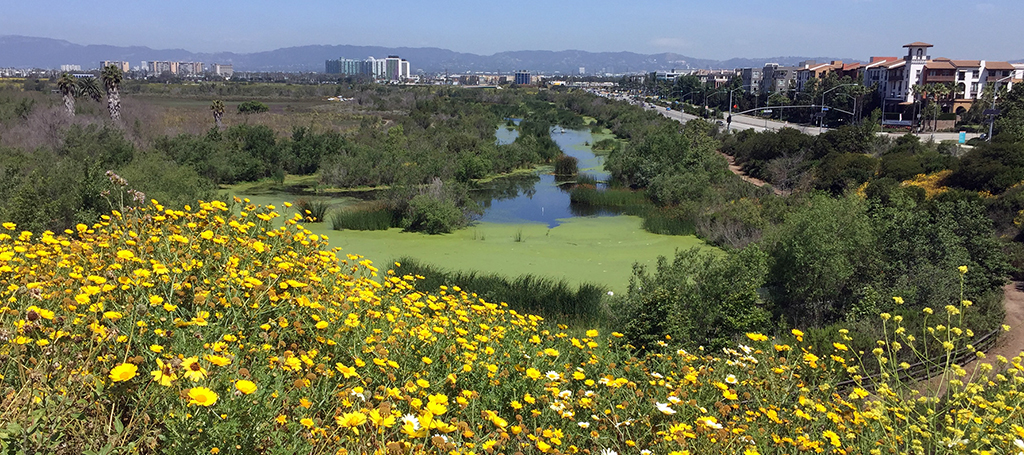 The Center for Urban Resilience (CURes) is one of 17 research centers and institutes at LMU. CURes is housed in the Frank R. Seaver College of Science and Engineering, but is overseen by the Office of the Provost.
CURes is a bridge-builder among stakeholders supporting positive urban ecology interventions in Los Angeles and beyond through courses, research, community science and public outreach. Urban ecology is more than the study and protection of nature in cities. It is the study of cities as ecological communities in and of themselves. Urban ecology looks at cities both as complex social and ecological systems and places that are uniquely structured for human needs. Consequently, cities are indispensable laboratories of innovation for urban problems. Creative adaptation while living within limits — resilience and sustainability — is key to facing the coming social and environmental challenges of the 21st century. How cities respond to these challenges will promote or detract from the well being of a city's residents.
CURes harnesses the creative energies of LMU faculty, students and staff to develop sustainable solutions for a broad range of problems.