Seaver College Summer Opportunities for Advanced Research (SOAR) Award Program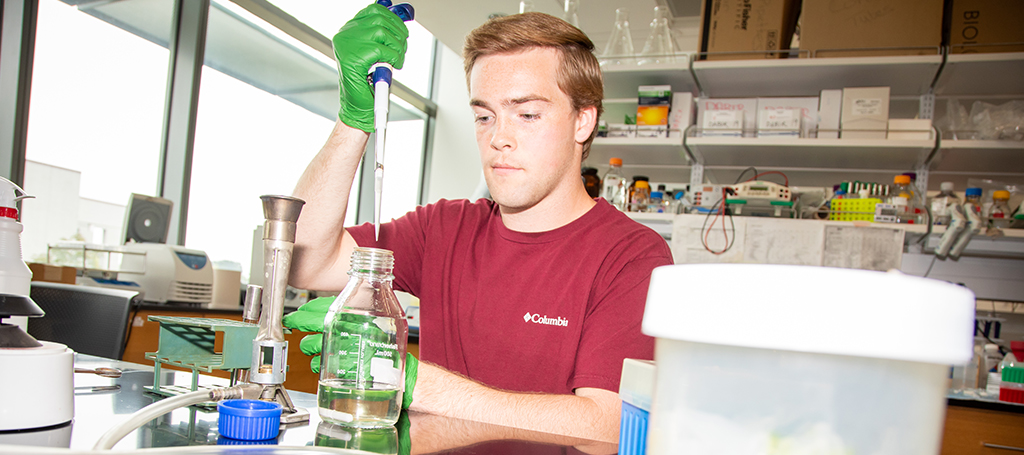 The Seaver College SOAR program provides funded opportunities for Seaver College undergraduate students to participate in faculty-mentored, hands-on research that deepens their academic experience and analytical skills. Preference is given to students that have prior research experience, interdisciplinary and/or rigorous projects and potential for significant productivity during the six-week period. View SOAR student testimonials here.
SOAR funds Seaver College undergraduates to conduct research full-time for six weeks during summer 2023 (Monday, May 15 - Friday, June 23, 2023) under the guidance and mentorship of a Seaver College faculty member, and the opportunity to live on-campus while the research is conducted. It is expected that students selected for the award will be engaged full-time on the research project during the research period. In addition to working on their designated research project, students will be required to attend several program events and present their findings at the LMU Undergraduate Symposium and an academic conference in the following academic year.
SOAR provides Seaver College full-time faculty with student research support and funds to cover research expenses for each student mentored. The expense funds will be distributed to a faculty gift account to utilize at the faculty member's discretion (e.g. research supplies, equipment, conference travel but not personal costs) so that they can continue engaging in their scholarship and research program during the summer months.
Application Process
Each Spring, there is a process for Seaver College full-time faculty members to apply for the Summer Opportunities for Advanced Research (SOAR) Award. As part of the application, the Seaver College faculty member proposes a research project & nominates up to 2 undergraduates for the program using the application and submitting before the stated deadline. Ideally, student researchers will be rising Juniors or Seniors who are currently working on a research project with the nominating faculty member or a student who has prior research experience. Students who have previously participated in SOAR are not eligible to participate a second time.
Philanthropic Support
Seaver College is particularly grateful to donors who have established endowed funds to support SOAR in perpetuity:
Lia and James Whitehead, Ph.D., '65
The Drollinger Family Charitable Foundation, Karen Drollinger Dial, President; former LMU Trustee
We are also greatly appreciative to the donors named below, whose support funded the 2021 SOAR program:
Gail and Robert Alverson, '17 and '21 parents
Kelly de Virgilio M.D. and Christian de Virgilio, M.D., '82
The Howard and Shirley V. Jones Family Foundation
Pamela and Markos Tambakeras '78
Patrick Wade, M.D., '63
Briana '98 and Miguel Zelaya